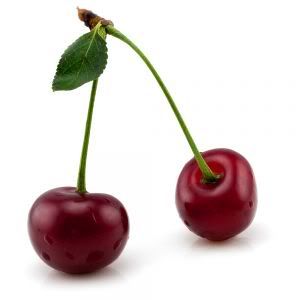 It is STILL 100 degrees outside and this time cherries are on sale. The freezer is once again in dire need of homemade ice cream.. so I'm on it!
I decided to use the same basic eggless recipe as I did with the
Blueberry Lavender Ice Cream
. It involves a lot less time near a hot stove on a scorching day and is overall easier than the custard method.
Deep red bing cherries create a lovely rose color ice cream, which inspired me this time to add rose as a flavoring. Another change is the use of agave nectar as the sweetener. Honey is lovely but has a very distinct flavor of its own and I wasn't wanting its strong presence. Agave is a far more inert sweetener and my goal was to bring out the full bang of the Bing Cherries and June Rose (sounds like a couple of 1940's Hollywood starlets ;)
1 & 1/2 Cup Bing Cherries, pitted and rinsed
1/2 Cup Organic Genuine Agave Nectar
1/4 Cup
Rose Hydrosol a.k.a Rosewater
6-8 Drops of
cane alcohol based Vanilla Absolute
3 Cups Half-and-Half
In a medium size heavy bottom saucepan, bring cherries, agave, and half of the
Rosewater
to a boil over medium-high heat. Reduce to a simmer and cook for about 2-3 minutes while stirring until the cherries soften slightly and begin to bleed their color into the syrup. Remove from heat. Blend with a stick blender until pureed. Using a sieve, strain into a bowl, pressing the cherry skins to release all the liquid. Refrigerate for several minutes until lightly chilled. Add the drops of
Vanilla Absolute
, then stir in the half-and-half and the remaining
Rosewater
. Pour mixture into an ice cream maker (1 1/2-qt. or larger capacity). Freeze according to manufacturer's directions until firm enough to scoop. Enjoy!
Note - The mashed cherry skins can either be added back to the ice cream mixture before freezing for additional flavor and texture or can be left aside, placed on waxed paper, flattened and dried to make fruit leather :)