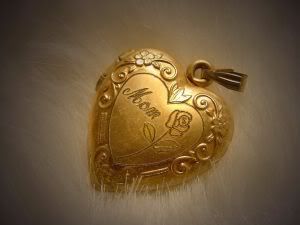 Essential Mother's Day Feast
This month we celebrate Mom and all that she has given us. If nothing else, she gave us life, what we chose to do with it from there is our own business. In return for that wonderful opportunity, making a scrumptious feast is a very nice gesture that everyone gets to enjoy.
Let us get right down to the recipes as this is a feast for 4 that will take some advanced preparation time:
Baby Greens Salad With Warm Basil Vinaigrette
Baby Greens Salad
4 cups loosely packed baby greens salad mix
1 cup croutons
1-2 oz crumbled Feta Cheese
Toss all ingredients well. Drizzle lightly with Warm Basil Vinaigrette
Warm Basil Vinaigrette
2 Tbsp finely diced shallots
1 cup Basil Flavored Olive Oil* (recipe follows)
¼ cup Red or White Wine Vinegar
Salt and Pepper to taste
Warm olive oil slightly over low heat. In a shaker bottle or in a bowl with a whisk blend all dressing ingredients well. Drizzle over salad as desired
* Basil Flavored Olive Oil - To every 50 ml of Extra Virgin Olive Oil add 2-3 drops (your taste preference) of Basil Essential Oil
Herb Marinated Roast Leg Of Lamb
1 - 5 Lb Spring Leg of Lamb
1 Head Garlic, peeled, cloves sliced thin lengthwise
1/8 Cup Mint Leaves
Several Tbsp. Salt to taste
1 Tbsp Sugar
1 Tbsp Rosemary Leaves - crushed
1/8 tsp Crushed Red Pepper
1/2 cup Rosemary Flavored Olive Oil (recipe follows)
Sweet Red Wine
Make numerous slits in the meat, stuffing each with a slice of garlic. Combine mint leaves, salt, sugar, rosemary leaves and crushed red pepper. Rub into meat well. Drizzle the flavored oil over the herb crusted lamb rubbing gently. Place in roasting pan. Pouring the wine over the top of the meat, add enough wine to cover the bottom on the pan. Cover and refrigerate for at least 4 hours, preferably overnight.
Heat oven to 500 F. Sear meat in pan with wine about 6-7 minutes on each side. Add water to pan to fill about half way. Lower the oven temperature to 375 F. Roast meat about 30 minutes per lb (or until internal cooking temperature reaches 180F) for medium doneness. Baste occasionally. Let roast sit for about 20 minutes before carving.
To make gravy skim fat off of pan juices, add ¼ cup red wine used to marinate meat. Bring to a boil and add ¼ of water with 1 Tbsp cornstarch dissolved into it. Stir until thick. Remove from heat immediately.
Serve over a bed of cooked rice, smothering it in gravy.
* Rosemary Flavored Olive Oil - To every 50 ml of Extra Virgin Olive Oil add 2-3 drops (your taste preference) of Rosemary Essential Oil
Orange Fudge Truffles
12 oz Dark Chocolate broken into pieces
¼ cup heavy cream
2 tbsp Grand Marnier
Orange Cocoa Powder* (Recipe follows)
Place broken chocolate and Grand Marnier in a work bowl. Carefully heat the heavy cream, bringing just to a boil. As soon as it begins to boil remove from heat (be careful as boiling milk expands and can overflow.) Pour hot cream over chocolate/liqueur blend and cover, allowing hot cream to melt chocolate.
After several minutes of sitting the chocolate should be fully melted. Whisk mixture until very smooth. Mixture will thicken quickly. Chill mixture for 2 hours. This is called a Ganache.
Use a melon ball to scoop out small balls of the Ganache. Using hands well dusted with cocoa powder roll balls in orange cocoa powder to coat. Do not handle truffles for too long as the Ganache will get soft quickly from the heat of your hands. That is undesirable as the truffle will not hold its round shape well. Place truffles on a clean orange cocoa powder coated cookie sheet. Chill until firm.
*Orange Cocoa Powder
To every 1 cup of coca powder add 1-2 drops (your taste preference) Orange Essential Oil and blend well.
When used wisely and sparingly, certain Essential Oils and Hydrosols make wonderful food flavorings. When using Essential Oils and Hydrosols for cooking always be sure you have genuine, unadulterated products. Also avoid solvent extracted products. When using citrus oils always be sure the fruit source used to make the oil was grown without pesticides.
by Christine Ziegler - © 2002