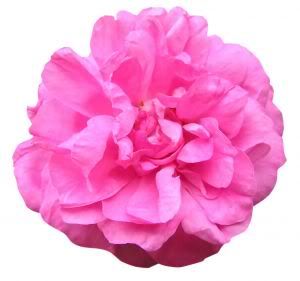 I found this archived article written by me quite some time ago for Aromatic Sage Magazine. Happy Valentine's Day!
~~~~~~~~~~~~~~~~~~~~~~~~~~~~~~~~
In the Kitchen with Chris Ziegler
Cooking with Romantic Roses, A Valentine Treat
Welcome to AFS and the monthly column dedicated to the enjoyment of oils and aromatherapy in the kitchen.
Being that Valentine's Day is right around the corner it seems only appropriate to start of the first issue with the Romantic Rose.
The Rose has always been a flower associated with love. The intoxicating scent of roses (and rose oil) has worked its magic on men and women for thousands of years and still continues to do so today.
Roses were so popular during Roman times, that Horace wrote he was concerned that the farmers would dedicate too much time to their rose cultivation and neglect their olive groves.
The Romans used the petals in cooking, especially desserts such as puddings and sherbets. They even used roses to flavor wines.
The cultures influenced by the Romans also took up art of cooking with roses. To this day, tasty rose flavored treats abound in countries such as Turkey, and the ingredient "rosewater" is an essential part of some Middle Eastern dishes.

According to lore, a small number of wandering tribes of mystics in India were said to sustain themselves solely on roses, refusing all other foods except the "Queen of Flowers".

Roses from the garden can be used to create lovely dishes such as rose petal jam and jelly, rose petal omelets, candied rose petals, and more.

If you grow the old fashioned varieties you get an additional treat of rose hips at the end of the season to make goodies such as rose hip jelly and rose hip syrup.

When cooking with rose petals, NEVER use commercial roses that have been sprayed with pesticides.
When using rosewater for cooking be sure you are getting genuine, un- adulterated rose hydrosol from the stills, not rose-flavored distilled water.
Lastly, when cooking with rose oil be sure to use only unadulterated Rose Otto oil, which is hydro-steam distilled, do NOT use Rose Absolute, which is solvent extracted.

Recipes:
~~~~~~
Turkish Princess Rose Cake
Pre-heat oven to 375°F.

Into a mixing bowl, combine:
1½ cups cake flour,
2 tsp. baking powder,
2 Tbsp. finely ground almonds
½ cup Rose Otto Sugar (recipe follows)
2 Tbs. Rose Syrup (recipe follows)
¾ cup + 1 Tbsp. milk,
5 Tbs. Unsalted butter,
1 egg,
1½ tsp. vanilla extract,
Pinch of salt.
Another 2 Tbsp. Rose Syrup

Blend all ingredients, except additional 2 Tbsp rose syrup. Mix about 4 minutes at medium speed with electric mixer. Turn into 2 - 8" lightly buttered and floured round cake pans. Bake in oven (375°F) until a toothpick, when inserted into the center of the cake, comes out clean - about 25 - 30 minutes. Let cool ten minutes before removing from the pan.
Remove from pans, place cakes on a rack, and let completely cool. Spread 2 Tbsp. Rose Syrup on top of the bottom cake layer. Then frost with Rose-Almond Frosting (recipe follows).
Place top cake layer atop frosted lower layer.
Complete frosting top and sides of the cake.
Garnish with fresh and candied rose petals (optional).
~~~~~~
Rose-Almond Frosting

8 Tbs. Unsalted Butter
1 tsp. vanilla extract
2 Tbsp. Rose Syrup
1 Tbsp. finely ground almonds
4½ cups (1 box) powdered sugar
Rose hydrosol (have a few tablespoons handy)
In a mixing bowl, beat butter and vanilla extract, until the butter is softened. Add 2 Tbsp. Rose Syrup and continue to beat until mixture is fluffy. Slowly add powdered sugar, blending on a slow speed at first to combine ingredients. Add Rose hydrosol, a tablespoon at a time, until frosting reaches proper consistency.
~~~~~~

Rose Otto Sugar

1-2 cups sugar
2 drops of Rose Otto
Blend well in a food processor.
~~~~~~
Rose Syrup (Easy)

4 heaping Tbsp. Rose Petal Jam
2 Tbsp. Water
Combine jam and water in a small pan. Warm slightly over low heat while stirring.
~~~~~~
Asure (Turkish Wheat Pudding)
This is one of the oldest and most traditional deserts in Turkish cuisine. Legend says "When the Flood finally subsided and Noah's Arc
settled on Mount Ararat in Agri, those on the vessel wanted to hold a celebration as an expression of the gratitude they felt towards God, but alas, the food storages of the ship were practically empty.
So they made a soup with all the remaining ingredients they could find and thus ended up with 'Asure'.
Following that legend, today Asure is prepared by cooking together at least fifteen ingredients which vary slightly by region.
For example, in the Çorum region, known as "Pekmezli Hedik" molasses is used and replaces sugar. In Gaziantep anise is added to that version.
Servings: 10 Ingredients:
Dövme (dehusked wheat for Asure) 1 cup (180 grams ) Chickpeas 1/3 cup (60 grams)
Dry white beans 1/3 cup (60 grams)
Rice 2 tablespoons (15 grams)
Water 12 ½ cups (2.5 kg)
Dried apricots 10 (60 grams)
Dried figs 5 (125 grams)
Raisins (seedless) ½ cup (50 grams)
Orange 1 small size 1(20 grams)
Sugar 1 2/3 cups (300 grams)
Rose water 2-4Tbsp (20-40 grams)
Walnuts (not crushed) 2/3 cup (65 grams)
Pomegranate ½ small size (50 grams)

Preparation :
Rinse the wheat, chickpeas and dried beans.
Soak beans and chickpeas, separately, each in 1 cup of water, overnight.
Soak the Dövme and rice together in 2 cups of water, overnight.
Add 3 cups of water to the Dövme and 2 cups of water each to chick peas and beans and place them individually on the burner.
Cook the Dövme until the grains are dissolved and the starch comes out. If necessary boil the
chickpeas in a pressure cooker. Rinse dried fruit and soak them for 2 hours in 1 ½ cups of water.
Mix the cooked ingredients and the dry fruit in a pan and cook for 15 minutes. Peel the orange and cut the rind, including the white inner part into 3-4 cm long and 1 cm wide strips. Divide the orange slices into 4-5 pieces. Add them to the mixture altogether and cook for another 5 minutes. Add the sugar and cook for 1-2 minutes and turn off the heat.
Add the rosewater and stir. Pour into dessert cups. Garnish with walnuts and pomegranate seeds.
~~~~~~
For more information of the history and production of rose oil and rose hydrosol, visit
"Rosa Damascena - Anatolian Rose Production" by Butch Owen
http://www.av-at.com/distillation/ rosadamascena1.html

Step by step instructions on how to make rose petal jam
http://www.av-at.com/stuff/rosejam.html
Chris has been both cooking and working with Essential Oils now for over 14 yrs. She has completed Certificate Training courses in Herbology and Clinical Aromatherapy. She is the owner of A Little Ol'Factory http://www.alittleolfactory.com , a small company based in the foothills of the Rocky Mountains, where she makes soap and other all natural toiletries.